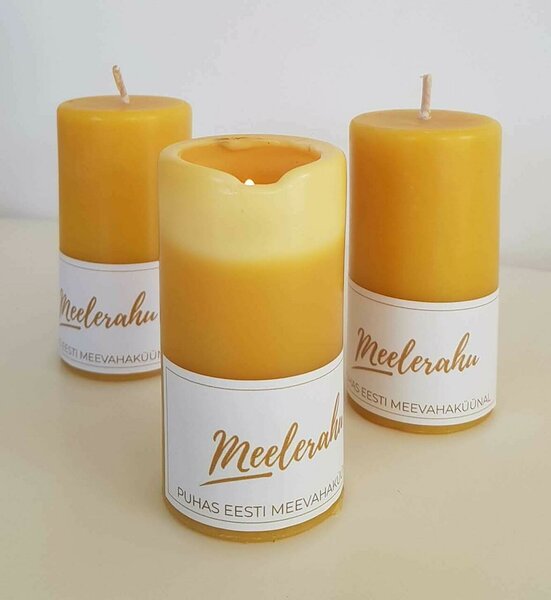 100% Beeswax from Estonia
4 cotton wicks
Hand Made
Burning time ~15h
Natural honey scent
No added Perfume
Reused can
Comes with the wick dipper
Watch to see the candle
Beeswax candle in reused can "Sweet Times"
Beeswax Candles are environmentally friendly and safe, non-toxic, carbon-neutral, hypo-allergenic and biodegradable.
The Beeswax Candles have natural golden hue and a light, fresh honey scent.
This candle comes in old and now reused cans and are decorated with Kamille Saabre flower painting. Has Estonian text. Comes in the simple recycled giftbox.
Great gift for christmas!

Read more about Beeswax benefits


Instruction:
Burn at least 2 hours at the time
Do not sniff out
Use a wick dipper to bend the wick into the wax
PS!

Can is hot when burning candle