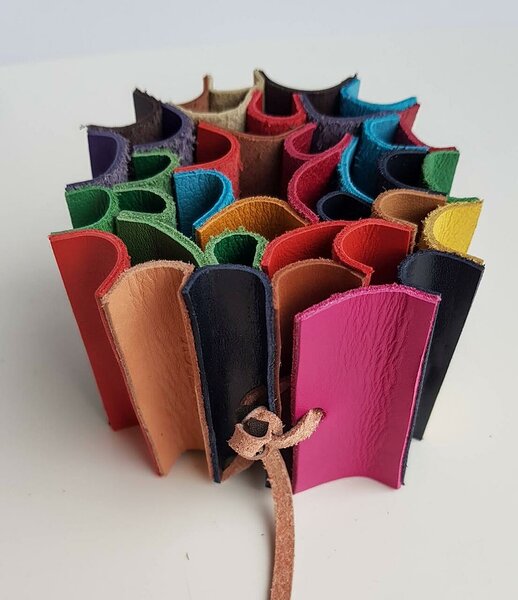 Reused Natural Leather

Hand Made & Designed in Estonia by Eve

Hintsov Leather Design

⌀ 8 cm

H 6 cm

Holds ca 20 pencils
Reused Leather Pencil & Pen Holder
Reused Leather Pen / Pencil holder "All in One"
Order on your desk frees up space for ordered thoughts.

Eve Hintsov Leather Design has reused old leather to make simple but genius pencil holder to bring order to the desk. Since it has been made from old leather pieces every holder looks unique and different.

Repurposed Leather Pencil Holder is chic gift for Him if he values order.