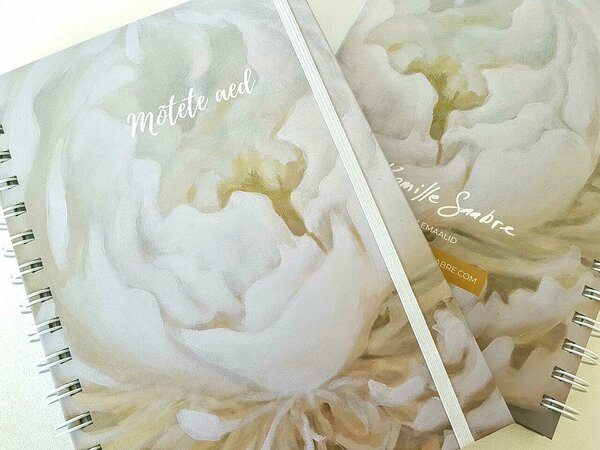 Hardcover




Art on Cover

Size A5

Spiral Bound

Elastic Closure Band

100 Pages

Lined, every 8th page empty
Spiral Bound Notebook

Are you like me, sorting out thoughts with pen and paper?
Quoting the author of Everything is Figureoutable Marie Forleo:
"I encourage people as much as humanly possible to write with a pen and paper or pencil and paper, versus something digital. There's a lot of research that shows that we actually learn and retain information better when we use pen and paper."

My notebook is rather a thoughtbook.


Buy with notebook
Cup with saucer